Archives, Family and Local History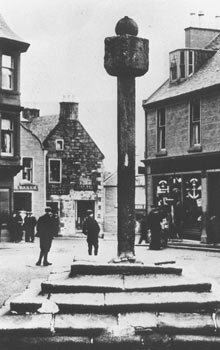 Family History Research

The Burns Monument Centre is proud to offer anyone wishing to explore the fascinating world of Scottish family history access to digitised sources - birth, marriage and death records, wills and census records - going back almost 500 years – through the Scotlands People Search System. Staff are on hand to assist and user guides are available.
A full list of records is available at the Burns Monument Centre. These include:-
Census Returns 1841-1911
Old Parish Registers 1553-1854
Statutory Register:
Register of Births 1855-current
Register of Deaths 1855-current
Register of Divorces 1984-current
Register of Marriages 1855-current
Register of Correction, etc 1855-current
Register of CiviL Partnerships 2005-current
Wills and Testaments 1513-1901
Historical archives relating to East Ayrshire, including poor relief records, council records, business records and burial records
Monumental inscriptions for many cemeteries in Ayrshire
Ayrshire newspapers from 1834 and some Ayrshire Poor Relief c1855 -1925
Trained staff are available to help visitors wishing to trace their roots. However, if you are coming from a distance it is advisable to contact the centre in advance to book time with a genealogy specialist.
Some tips on how to get started …
Family History Begins At Home
Before visiting the Burns Monument Centre there are certain steps you can take in order to make your research time more productive.
Begin by recording your own details, for example, date and place of birth, marriage, spouse, children – then the details of parents, grandparents and so on as you recall them. Your own birth certificate should give the date and place of your parents' marriage. Copies of their marriage certificate will help you to work backwards from what you already know or can find out.
Documents and photographs
Most families can lay their hands on old documents or photographs, which can be of use to the family historian. Examples of items you might find within the extended family are: -
BDM certificates, obituaries/intimations, family bibles, school reports or leaving certificates, apprenticeship papers, graduation certificates/awards, military records, business papers, immigration papers, diaries, address books, letters, postcards, newspaper cuttings, memoirs.
Read Up on Family History or Join a Society
Libraries and bookshops stock a range of material on family history. Look for books that concentrate on sources for Scottish research.
Success or Failure
How successful you are in researching your family is determined by a number of factors, most of which are outwith your control. Whether records survived or not, common Christian names and surnames, the mobility of your family, social status, literacy levels and transcription errors can all affect the accuracy of your search.