Archives, Family and Local History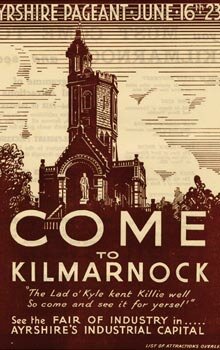 Local History & Archives
Do you want to learn about your local area, how people worked and lived in the past, or discover the history of your own house?
Our archive and local history collections are the unique records of our local and national heritage and include books, minute books, maps, photographs and local newspapers. They help us to understand our past and tell the story of our communities by preserving the memory of businesses, organisations and families for future generations.
Material held at Burns Monument Centre includes official records from the East Ayrshire burghs of Cumnock, Darvel, Galston, Kilmarnock, Newmilns and Greenholm and Stewarton. Non-official records include documents from local businesses, groups, societies and estates such as Kilmarnock Burns Club, Kilmarnock Rugby Club, Cumnock Co-operative Society and many more. These records tell the fascinating story of many aspects of the history of this area.
Archival storage area

The Burns Monument Centre hosts East Ayrshire's only archival storage and work area designed to restore and preserve our most delicate and important historical documents in climate controlled conditions.
Research Room

This room provides a welcoming and quiet environment with a full range of resources and information at your fingertips. The Research Room houses previously scattered local history resources and provides access to archive collections including photographs and slides, a range of microforms, maps and local newspapers. Our Heritage Services staff are based here and will be happy to help you with any queries.